Office Information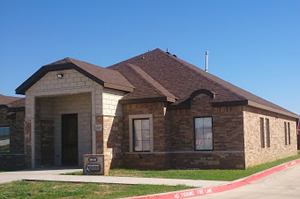 George C. Bakatsas, DPM
6849 82nd Street, Suite #102
Lubbock, TX 79424
Office Hours
Monday
9:00 am - 5:00 pm
Tuesday
9:00 am - 5:00 pm
Wednesday
9:00 am - 5:00 pm
Thursday
9:00 am - 5:00 pm
Friday
9:00 am - 5:00 pm
Ample free parking is available.
Appointments
Please call our office to schedule an appointment directly at (806) 300-0134 during normal office hours, or you may leave a message. You may also use our online Appointment Request Form.
If you are unable to make your appointment, please notify us 24 hours in advance.
What to Bring to Your Appointment:
What to Bring to Your Appointment
Proof of your identification with picture
Insurance card
Name of your other doctors
List of all current allergies and medications for us to photocopy and place in your chart (this is a good idea for all doctors' appointments and to save you time)
Any online forms you filled out prior to your appointment
Recent medical records or x-rays will be helpful if you are seeking a second opinion or transferring your care
Insurance
We participate in most insurance plans. Please feel free to call our office to verify your coverage.
When to Arrive:
Please arrive 15 minutes before your scheduled appointment time to complete any forms. We strive to stay on schedule and do not double-book our patients. New patients may require as much as 60 minutes for their initial evaluation depending on their condition.